About Angel Lady of the Maritimes:
How does someone go from being a military nurse to a professional medium talking to angels and dead people? Read Karen's enthralling autobiography portraying her spiritual journey and fascinating career change. Karen, The Angel Lady, didn't talk to dead people as a child, nor is she a third-generation psychic. She didn't grow up thinking, "I want to talk to angels for a living," but looking back on her life, there were definitely clues she would.
Along the way, Karen had many frank chats with God while trying to stay on her life path, looking for divine guidance and help along the way. Discover the secrets of working as a professional medium and the realities of communicating with heavenly beings. It sometimes means persuading dead people to quiet down and allow her some private time.
As she recounts some hair-raising experiences in her life, Karen offers up helpful advice about knowing which angels are around you. With humour and a down-to-earth approach, Karen discusses her first ghostly encounter during a military tour of Gettysburg. She also writes of the startling first time a dead person spoke to her directly – a soldier killed in Afghanistan. And she tells of an angelic visitation at her military workplace informing her it was time to move on to the next phase in honouring her life path.
With warmth, Karen shares her angelic encounters: how Archangel Michael took over driving her car in a dangerous situation; how she sees the glowing presence of angels; how her deceased father grabs her attention from heaven; and what common messages your angels have for you.
Be inspired to fearlessly follow your life path. Know you are not alone in this world.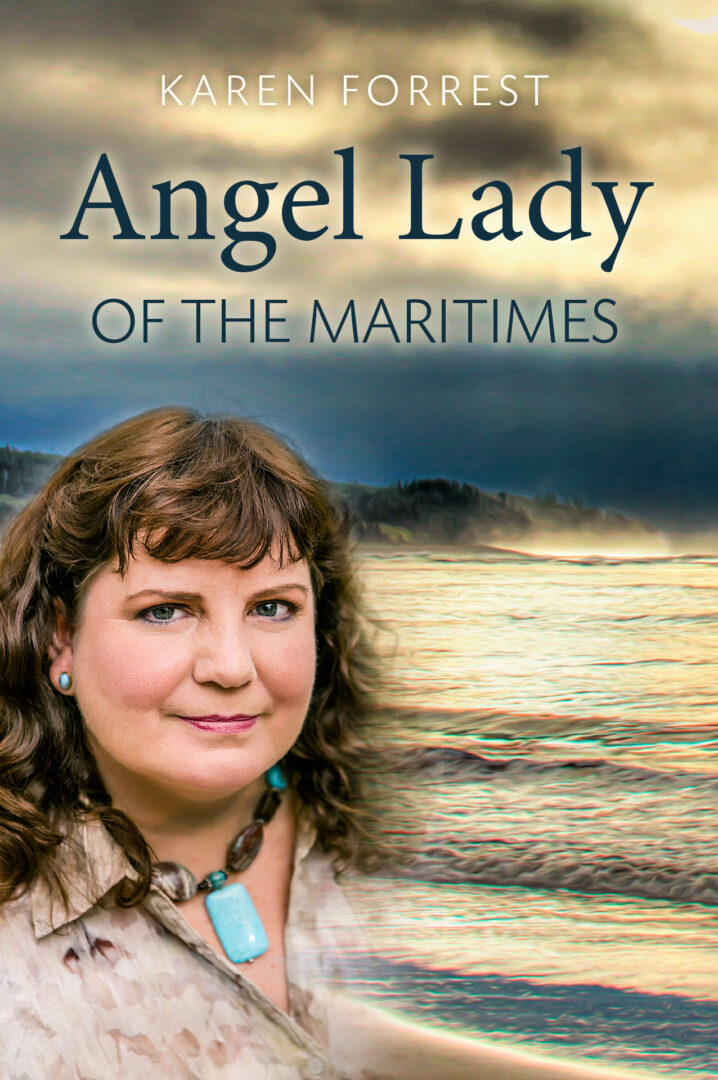 About Angels of the Maritimes: By Your Side
Angels of the Maritimes brings together an uplifting array of heart-warming angel accounts from people across the Maritimes. These are personal stories about events ranging from everyday encounters to profound moments that reshape lives. Ever wonder how to connect with your angels? Following each story is relevant, angelic information to assist you in connecting with your own angels.
Read about loving angel messages, simple prayers and meaningful angel tips. The book is written in a down-to-earth and humourous style.

Learn how to invoke Archangel Michael, call upon nature's angels (fairies) to heal your pets and how to call upon your angels for even small things like getting that perfect new outfit or finding a downtown parking spot. Included are prayers to protect your family and home, increase your faith and find your lost pet. The reader will be guided to receive loving messages directly from the angels on how to trust your intuition, keep yourself safe and draw on the angel's strength to assist you with what you need. You will also discover how to recognize signs from your deceased loved ones and be reassured that they are by your side.

Transcending various religious and spiritual beliefs, the book focuses on personal connections to angels and God. Read the stories and embark on your own angel journey today.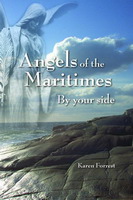 About Canadian Angels: By Your Side:
Read inspiring, true angel stories and signs from your heavenly relatives from people across Canada. After each personal story, Karen offers advice on how to easily connect with your angels and loved ones; simple prayers and tips to improve your ability to divinely connect with angels and deceased loved ones. Just how are your loved ones giving you signs they are with you in spirit?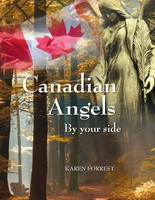 About Angels of the Maritimes Volume Two:
Karen Forrest has again assembled an uplifting collection of angel stories from people across the Maritime Provinces that will engage your mind and heart. It was created to inspire and assist you on your life's path. Do you ever wonder how to connect with your angels and bring them into your everyday life? Following each story are relevant angel tips, meaningful prayers and loving angel messages. Learn how to summon angels in your daily life and recognize angelic messages. Read about how one Maritime woman called upon the angels to save her son's life and how angels saved a young boy from a serious tragedy. Learn how your deceased loved ones are still with you in spirit and how to recognize the signs they are sending you. Read how Archangel Raphael can help you improve your health and how angels keep you safe while you drive. Karen shares her own angel encounters.